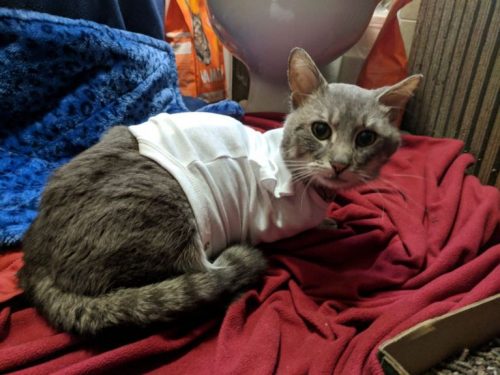 Once RR Jake finished his treatment plan and got past a really nasty URI, we adopted him and told the foster coordinator that it was going to be a few weeks to get him settled into the daily routine. I had every intention of sticking with that plan since it seemed prudent. In the meantime, I was going through volunteer orientation at the shelter. When I introduced myself, I mentioned the passing of Tripod and helping out three legged cats when I could.
Part of the volunteer orientation involves a tour of the shelter. Since I already got the shelter tour when I went through foster orientation, I only went through the first part of the cat room. That's when someone said hey, here's a three legger for you! I would have totally missed little Roosevelt (Link) if someone hadn't have spoken up right then.
He was already known among shelter staff as a sweet and friendly boy. His amputation (and neutering, poor boy) was only three days before that. He came into the shelter with bad injuries from a BB gun. 🙁 Since I knew how important it was to try and get him out of shelter as soon as possible, to minimize secondary infections, I stopped by the foster coordinator's office to see whether he could head to our foster room.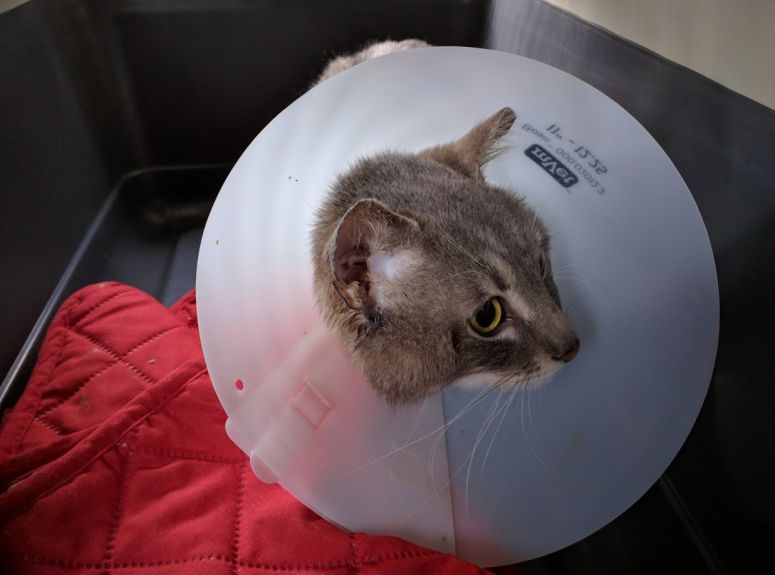 About an hour later I'm loading up this sweet kitty into a carrier and off we went. Since I hadn't exactly been planning on bringing a foster kitty home that day, so Roosevelt (foster home name Link, yes I'm a Zelda nerd), did a rapid turnover of the downstairs bathroom. We were using the upstairs bathroom for RR Jake's recovery / acclimation / quarantine room, but that was our house's primary bathroom so it didn't make sense to tie that one up.
The downstairs bathroom sits at the end of a long hallway, and both rooms leading off of it are separated by doors. That makes it the perfect little area for our medical fosters recovering from surgery. Link quickly got his bearings and the first thing he did was decide to launch himself over the side of the tub. Sigh, kitty.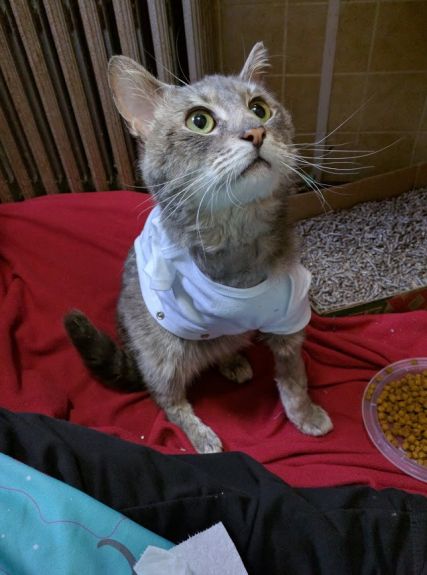 He was particularly appreciative of getting out of his cone and getting a onesie on. I wanted to watch him and see whether he tries to nibble at his sutures. He had some extra ones on his other front leg, so I needed to keep a close eye on those. He was recovering quite quickly and not even on pain medication whenever we took him home.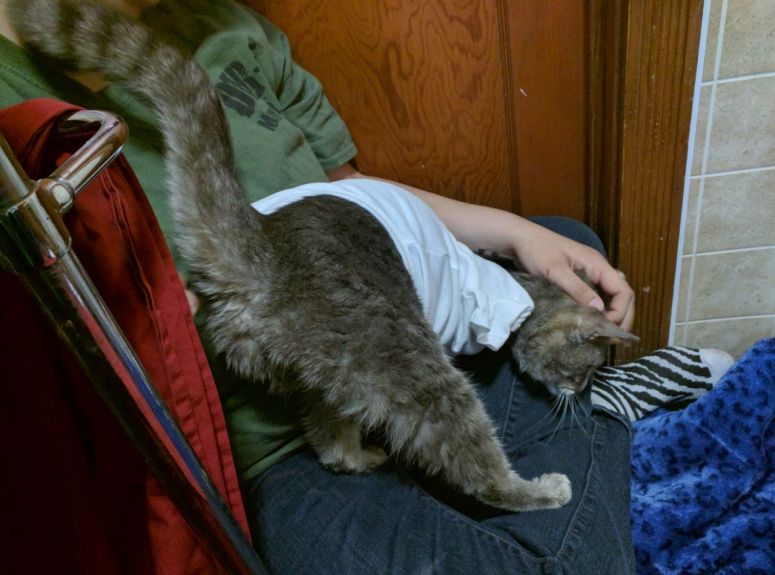 It quickly became obvious that he loves cuddles. His purrs are loud and he couldn't get enough of curling up into laps and quietly napping with the closest human. What a sweet cuddle bug.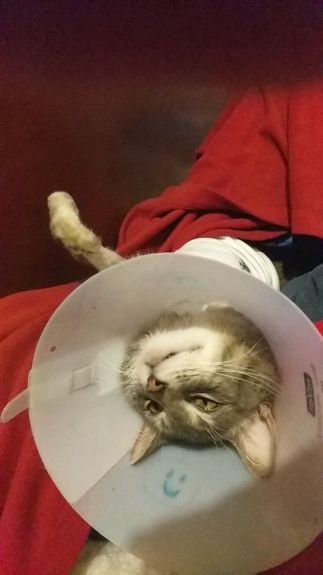 He didn't even mind getting any of the medication that we needed to give him. He's probably the easiest cat, three legged or otherwise, that I've ever handled in my life. The vets at the shelter agreed.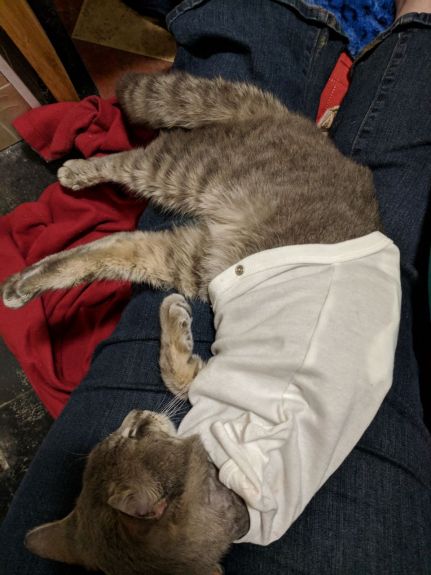 He recently got medically cleared for adoption and his originally planned forever home fell through. He is very laid back to the point where I even recommend him to new cat parents. He does great with other kitties and has a personality that is so sweet and loving. He does like some play time, especially with other cats. His jumping range is that of a typical cat, and by that I mean he is more than capable of getting up on my counters when I'm doing things in the kitchen. 😛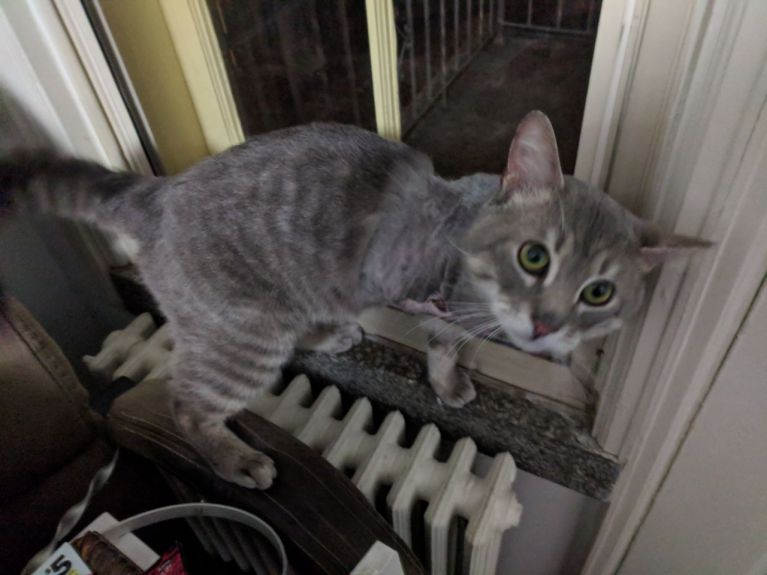 If you're interested in adopting trikitty Link, you can find out more information about him and the process to get started on his profile at BARCS.